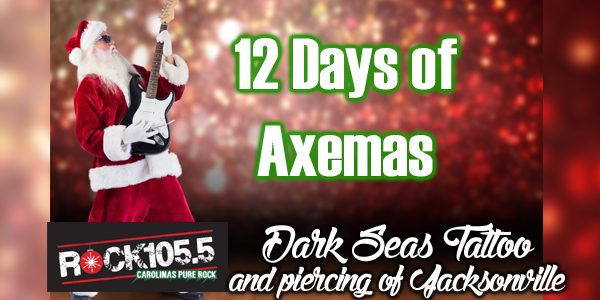 Your 12 Days are never going to be the same again!
Join the 2GNC show every weekday at 7am for the daily rock code. Use the same rock code at 4pm with L.A and instantly win the guitar of the day!
We have beautiful guitars signed from some of the biggest bands in Rock! Bands like Five Finger Death Punch, Godsmack, Papa Roach, Breaking Benjamin, Jonathan Davis, Ghost, Badflower, Black Stone Cherry, Atreyu and more!
Non of this be possible with out Dark Seas Tattoo in Jacksonville at 111 Western Blvd.