Rock 105.5 Roadtrip!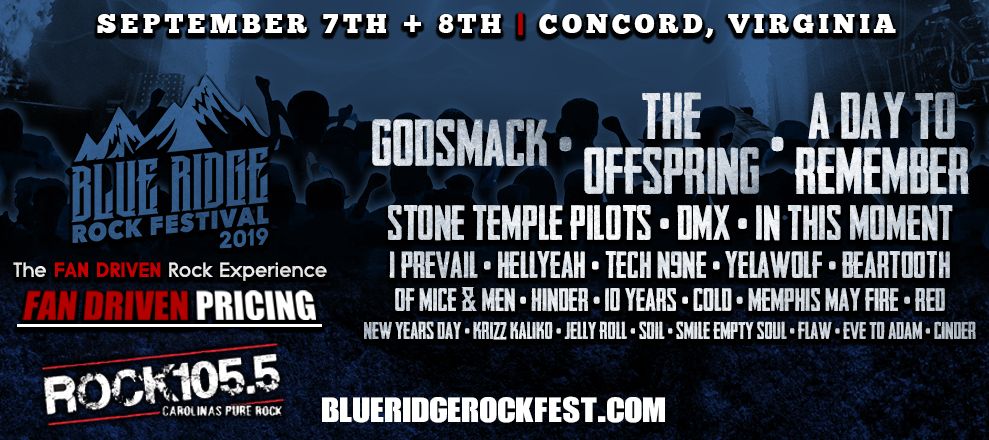 The 3rd Annual Blue Rock Ridge Festival in Concord VA, September 7th & 8th is your perfect roadtrip for one last summer gettaway weekend!
Rock 1055 is goin to send you and plus one to go!
To win your tickets follow us on Facebook HERE and set your alarms. Every weekday morning we will post our Blue Ridge feature artist of the day along with a song to listen for in a certain hour for you to win your tickets! Once you hear the song be caller number 9 to win tickets and quailfy for the VIP upgrade with M&Gs!
You can also win general admission tickets HERE!
Wanna go ahead and buy your tickets now? Grab yours now, HERE!